SHOP
RECIPES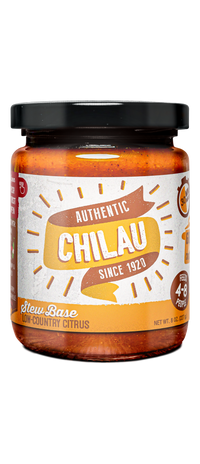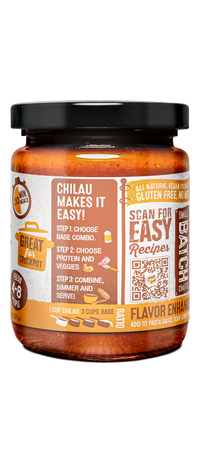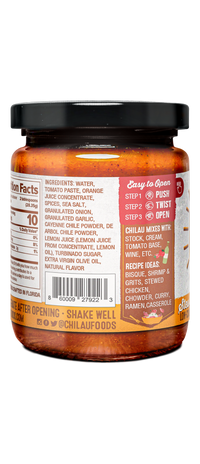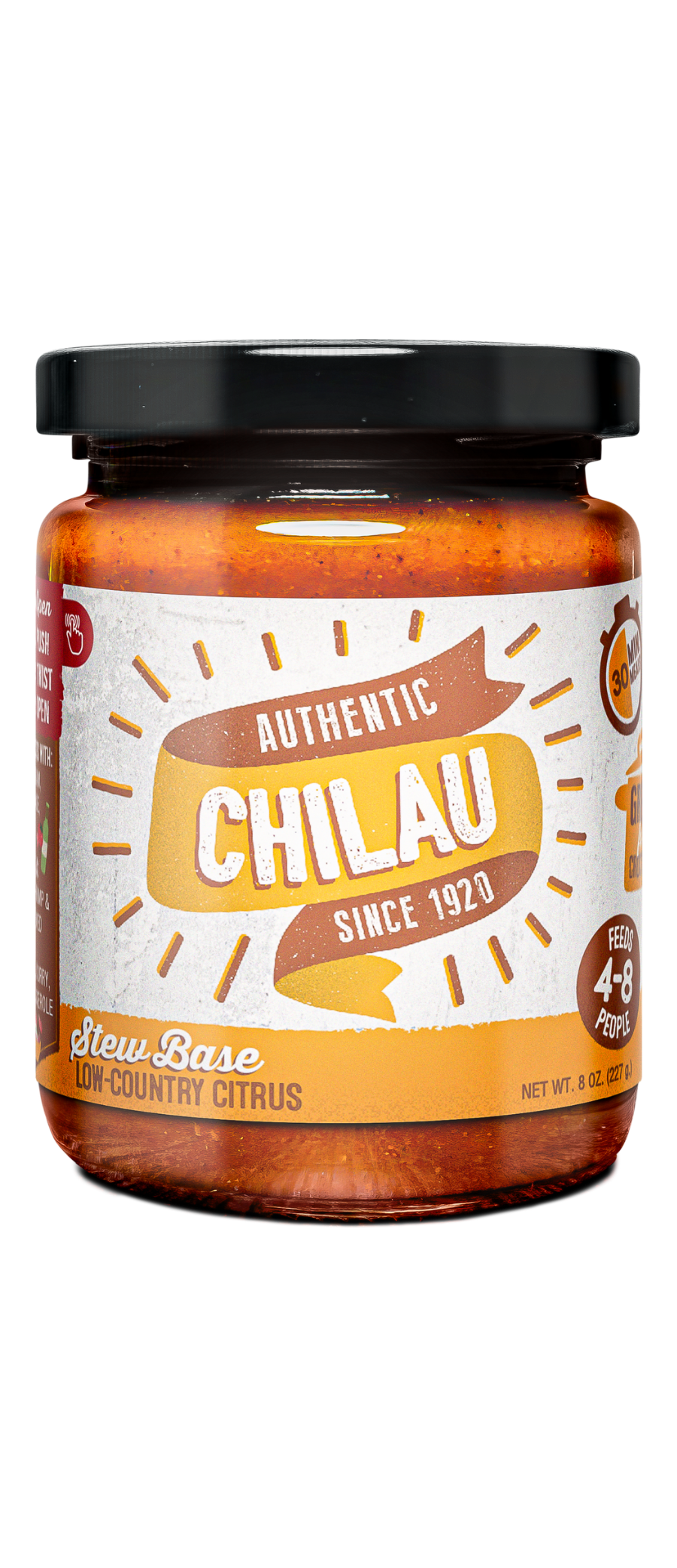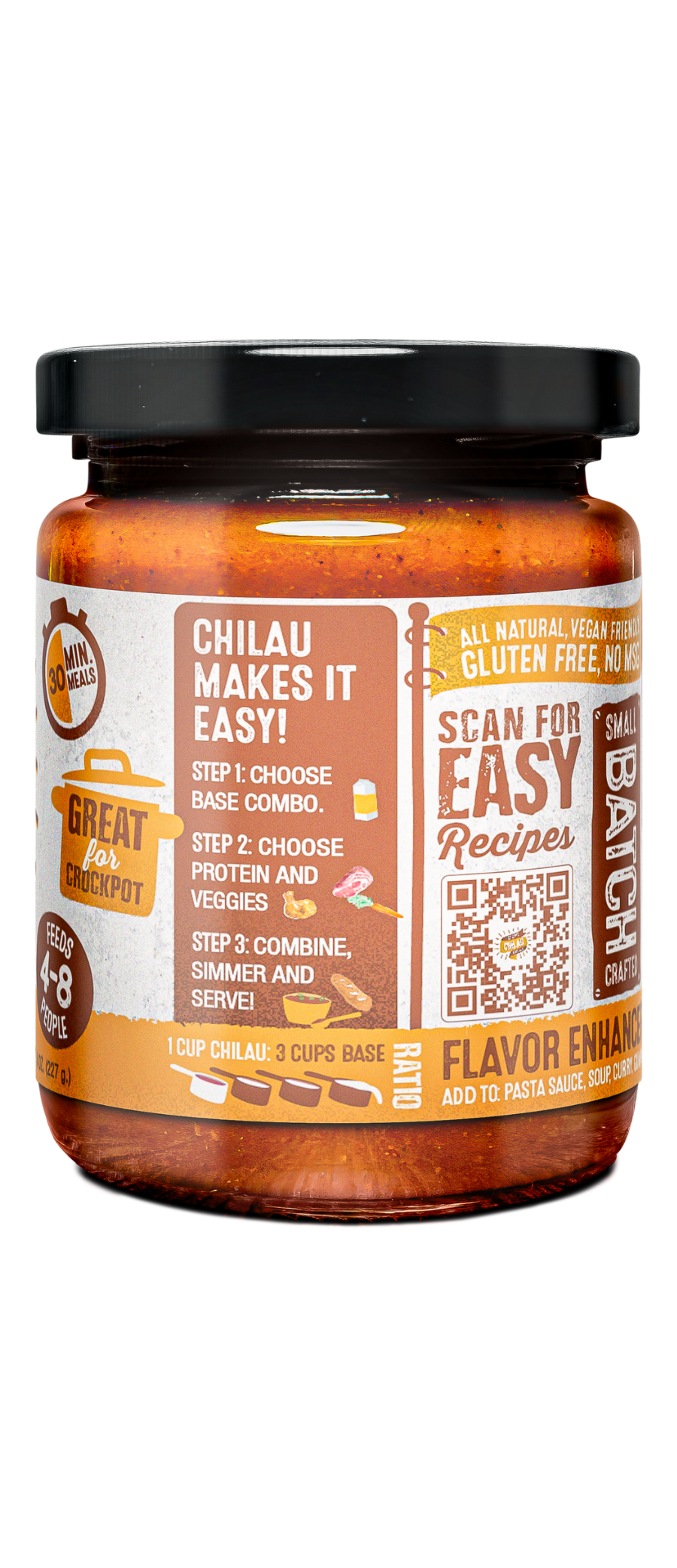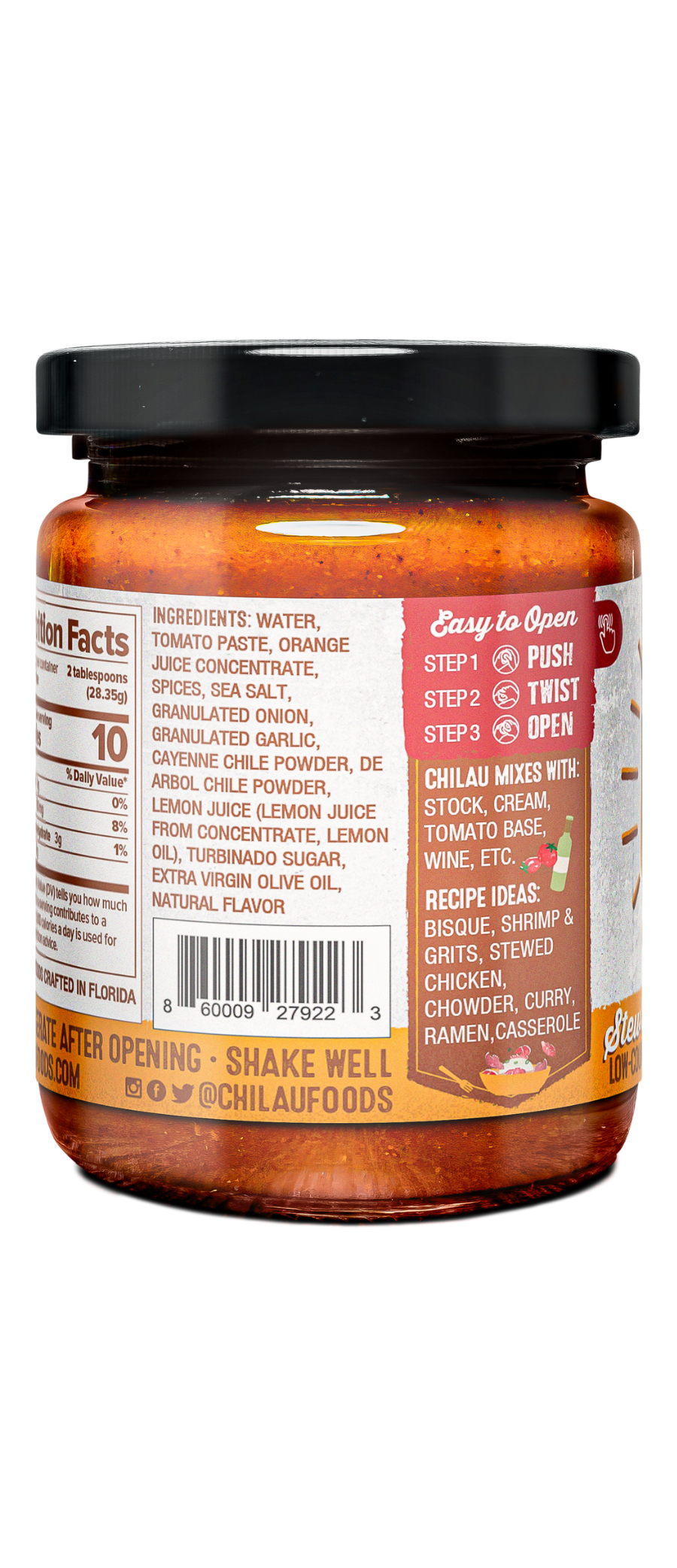 Product image 1

Product image 2

Product image 3

-HEAT LEVEL WHEN USED IN RECIPES

-HEAT LEVEL WHEN USED DIRECTLY
How do you use Chilau?
Basic Prep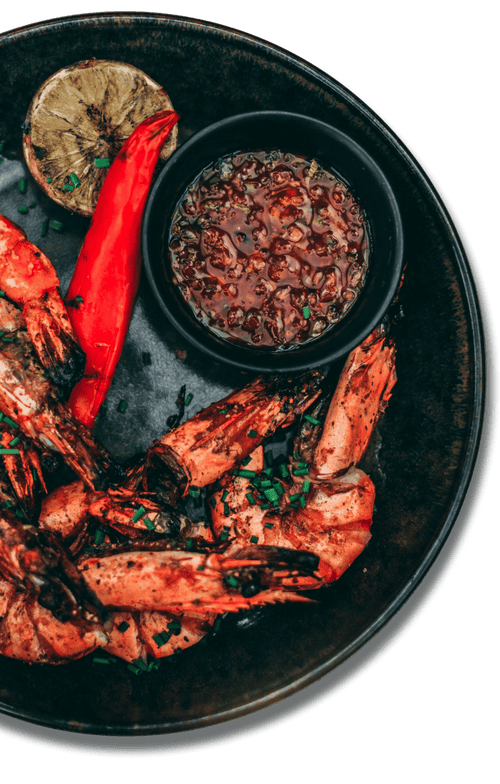 VEGAN? NO PROBLEM!
All Chilau products are vegan friendly and contain zero gluten, MSG, or other junk!
ALL NATURAL CLEAN INGREDIENTS
ZERO GLUTEN
PACKED WITH CONCENTRATED FLAVOR
VEGAN/ VEGETARIAN FRIENDLY
Chilau Florida Citrus flavor base is a new and exciting flavor in the Chilau family. We maintain the core flavors of our Original flavor base with the addition of sweet Florida citrus bringing out tropical flavors. It's an amazing marinade and goes exceptionally well with cream based dishes like Alfredo, mac and cheese, casseroles and more for home cooks and families. A great addition to your cooking arsenal that tastes reminiscent of the islands without the need for a plane ticket. Our Citrus Flavor Base is a versatile sauce that can be used on meats, seafood, salads and pasta dishes or any dish you want to add a Southern & Caribbean twist to. Create your own recipes or use ours.
The sauces are concentrated so they do have a kick when tasted directly, but the heat mellows out when used in a recipe and when following the suggested ratios on the bottle. On a scale from 1 to 10 the seafood sauces are a 6 used directly and a 3 when used in a recipe. The Boil Bomb is a 10 when used directly and also a 3 following the suggested ratio. With Boil Bomb a little goes a long way! You can make it as spicy or as mild as you desire!
All products have a 24 month shelf life unopened. After bottles are opened store in refrigerator and use within 2 months. First 2 digits on the top of the bottle is the year it was produced.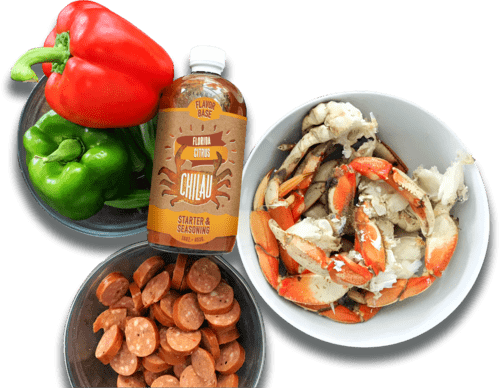 WHAT OUR FAMILY IS SAYING
Da bomb
The seafood sauce and boil exceeded my expectations. I loved the boil! I've always wanted to make a seafood boil but got confused over the amount of spices. No worries no fuss with yours. It's delicious and easy to use.
-Sylvia L.
My tastiest crab boil
This product is absolutely the best for a crab boil. My son and I usually do a crab boil at least 3 times a month. I can honestly say this Chilau Seafood Boil is THE BEST. I didn't have to use so many other seasonings to get the best bold flavor. Full of spices and flavors that I can't wait to use it again.
-Jacqueline G.
Excellent Product
This was my second purchase from Chilau Seafood and once again they didn't disappoint. I love being able to create a great meal full of flavor in less than an hour.
-Jerry J.